It's finally photo day.
You've had it scheduled on your calendar for weeks. Last night you even went to bed a little early in hopes that your chronically sleep deprived squinty eyes won't make an appearance at 3PM when it comes time to take your studio headshots.
For better or for worse, it all comes down to the 3PM-3:45PM appointment. When the flash from the camera flickers and the shutter clicks, that pretty face of yours will be captured regardless of how thorough your pre-photoshoot preparation was.
But the quality of your studio headshots is largely dependent on the local photographer on the opposite end of the camera.
Is their photo studio optimized for perfect lighting?
Do they know how to help you pose without making you look and feel awkward?
Will they take a great photo but ruin it later on with over-the-top photoshop edits?
A warm, extroverted photographer can take the edge off the awkwardness of having your photo taken with playful small talk and encouraging compliments. This is what you hope for when you book an appointment at a headshot studio.
There's no denying the value in finding a local gem of a headshot photographer like that. The problem is you don't know how personable or skilled your local photographer is until you're sitting in their studio with a wallet that's $100-$300 lighter.
The problem with headshot studios
Believe it or not, we are big believers in traditional headshot photographers. We wouldn't blame you to be skeptical given the title of this article, and the fact that some may view HeadshotPro as a modern competitor to local photographers—but it's true.
If you are certain your local photographer is excellent at what he does—maybe because a close friend has used them before—and you're willing to foot the bill for said expertise, then go for it! No doubt, you'll have amazing headshot photos ready for you a few days later.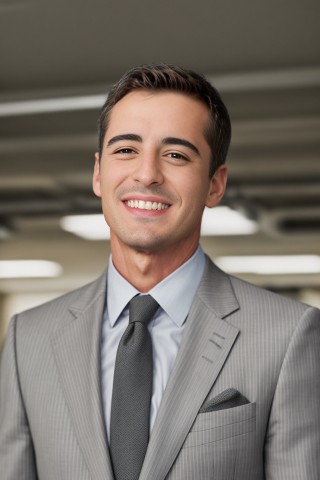 [HeadshotPro] allowed me to quickly update professional profiles with quality headshots - Alec, HeadshotPro customer
Where things get tricky is when you're left to vet a bunch of unknown photographers. Maybe you live in a smaller city where the level of talented photographers might not be as high.
Or maybe you just don't want to spend a couple hundred bucks and hours of your time for the sake of a headshot profile picture.
These are the reasons why AI generated headshots represent a serious threat to studio headshot photographers.
Why headshot studios should worry about AI photographers
There are levels of expertise in any job. The people occupying the top percentile of their craft will likely always find work. If you are the very best headshot photographer in New York, California, or even Ohio, there will always be professionals willing to pay the big bucks for quality headshot photo.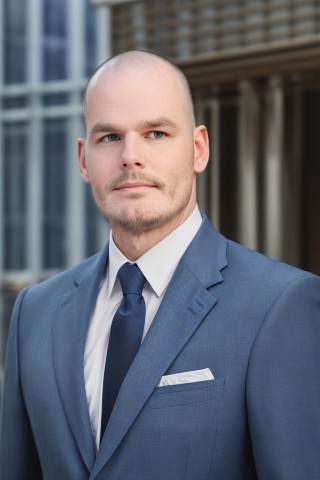 I didn't have to spend time to search for a photographer. - David, HeadshotPro customer
It's the "average" to "below-average" photographers that are at biggest risk from the recent advancements in AI headshots. It's difficult to justify scheduling an appointment at a headshot studio, getting all done up on photo day, and paying a premium for a "good enough" result.
How AI could actually benefit headshot studios
It's possible that the growing popularity of AI headshots actually increases the total market of people seeking professional headshots.
You see, AI headshots are considerably cheaper than headshots taken by a real photographer. It's not hard to imagine that this lower price point encourages people, who wouldn't normally purchase headshots, to try it out because it is more affordable.
Then, later down the line, maybe that same person reaches a financial position where they are comfortable investing $100-$300 on a local shoot. It's possible that a healthy amount of AI headshot customers wouldn't actually book an appointment with a local photographer... they just wouldn't get headshots done at all.
It's for that reason that you can't look at the explosive growth of the AI headshot market from the position of a local photographer and think "they're stealing my customers!"—AI-powered solutions might actually be increasing the total market size, to everyone's benefit.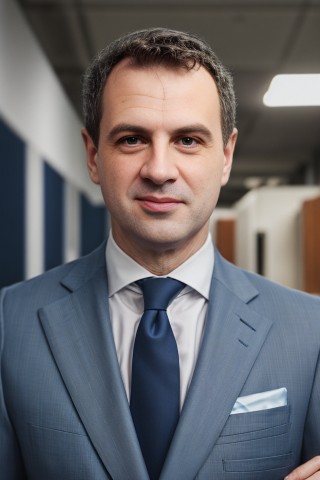 I used these photos in my CV and LinkedIn Profile. - Florian, HeadshotPro customer
Why AI headshot studios are winning
Where AI headshot studios are doing especially well is in delivering studio quality headshots faster, for less money.
Quality: It really is startling how much better and more lifelike AI headshots have become since initially hitting the market. Although you still need to choose carefully—there are a number of AI headshot generators running unoptimized vanilla software and charging full price for it. HeadshotPro employs a team of AI experts and machine learning engineers who make daily improvements towards optimizing our professional headshot quality.
Turnaround time: This is a big one. Traditionally you would need to book an appointment at least a few days (but usually at least a week) out with a photographer. With AI headshots, you don't have to leave your house, and your completed headshots are emailed to you just 2 hours after you submit your selfies.
Price: There's no other way to put this—the price of a professional headshot has become 5-6x cheaper thanks to AI photography. You can get spend anywhere from $29 to $49 to get 40-240 headshots to choose from.
And then, on top of all this, you have the money back guarantees that essentially remove all risk from your purchase. HeadshotPro has a 'Profile-Worthy' money back guarantee that promises you'll get at least 3-5 incredible headshots in your order, or you get a complete refund.
Value shoppers will find it difficult to justify a traditional photoshoot when the new modern AI options like HeadshotPro promise an equivalent-to-better result in 2 hours for considerably less money.
Studio quality headshot examples by HeadshotPro
Have you seen our headshot examples page? Every photo you see on that page is a professional headshot generated for a real paying customer of HeadshotPro, shared with their permission.
Make sure you check it out! But in the meantime, here are a few bonus examples of studio quality headshots we've generated for our customers.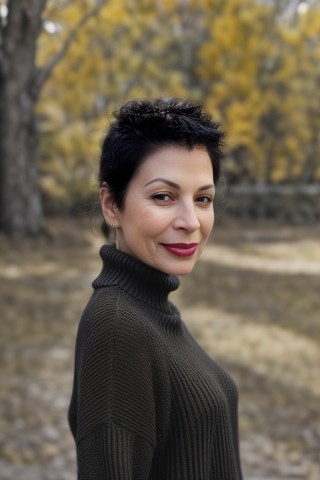 Teri, HeadshotPro customer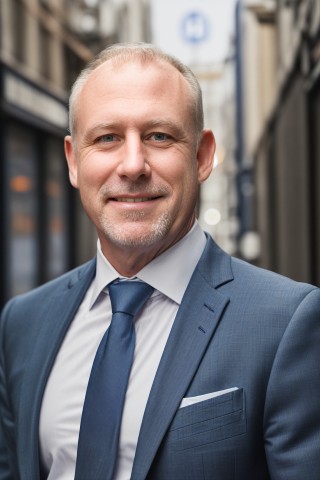 I need these to apply to speak at events. Love it so far! - Jeremy, HeadshotPro customer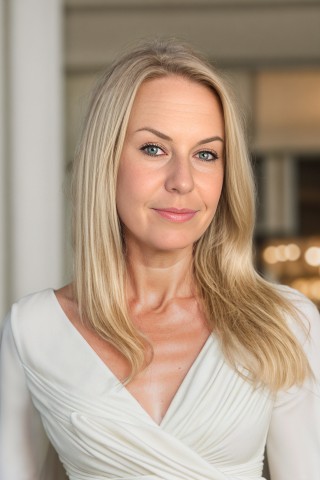 I needed a new linkedin picture for my new business. - Hannah, HeadshotPro customer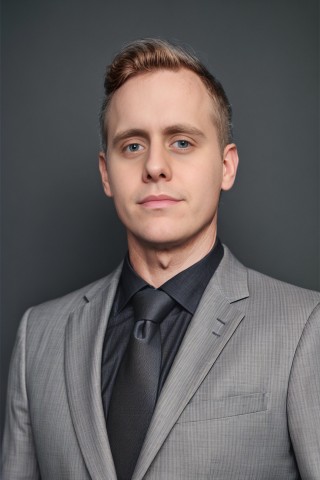 Getting decent headshots affordably and easily. I was able to do it all from home. - William, HeadshotPro customer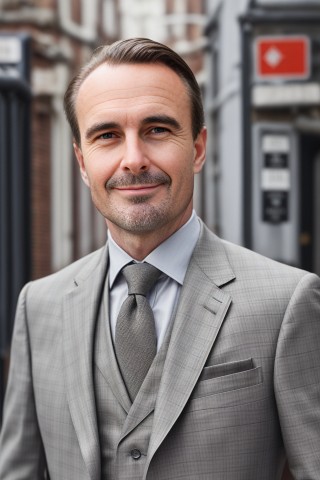 Previously, I used a professional photographer that took six weeks and $400 to produce a finished product that was half as good as this. - Alex, HeadshotPro customer
Ready to get your own studio quality headshots? Click here for more info on how to get started.